Web Scraping In Marketing Consultancy
Prompt access to the pricing data we scrape from more than 20 retail liquor sites in Australia is pivotal to the success of our business and we are fortunate that Octoparse is totally in tune with our mission. We are not blessed with a dedicated IT team but Octoparse has always supported our rudimentary skills courteously and skillfully. We look forward to a long-term partnership.


— Mike Coomer
Managing Director, Marketing Synergy Pty Ltd
Mike Coomer, managing director of Marketing Synergy, started the company in 1981 as a consultancy specializing in the liquor and food industries. Combined with decades of consulting experience, Mike noticed a growing demand for data on liquor retail related matters. The firm then developed a centralized database with Octoparse covering over 95% of online sales channels that allows liquor manufacturers, retail groups, and independent sellers to compare and monitor the market.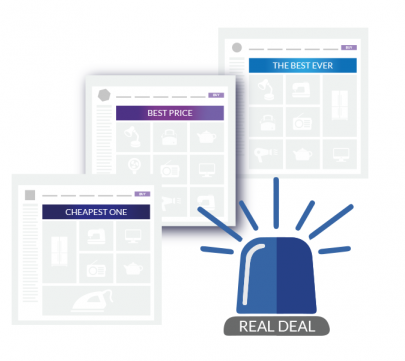 Mike had a data team to manually collect from various web sources. However, the laborious process limited the volume of new products they can add, which restrained their ability to scale.
Data cleansing was also tricky as data comes in many different formats, posted a big challenge to achieving price comparison/monitoring.
Octoparse helps Marketing Synergy extract target data into structured data at scale and make sure the data gets updated as frequently as needed without sacrificing data accuracy.
Extract Quality Data at Scale
"The websites that we have would represent over 95% of the online sales of liquor. If we weren't providing the scraped data, we wouldn't be providing a very good service to our customers. Octoparse helps our business."
One of essential services Marketing Synergy has been providing is the Lookup Guide that provides clients with liquor products information based on various search keywords including product name, category, product type and etc.
Octoparse has become a dispensable partner for Mike to build a centralized database by extracting quality data at scale from over 40 marketplaces.
Make The Complicated Simple
"Buying a single bottle or buying six bottles. They're all different. So for the one product, in one company, they may have three or four different prices for the same product."
Product information isn't always handily available as the data are inconsistent across multiple marketplaces. When integrating the data from multiple sources into the system, it is important to have consistent data sets.
Octoparse's web scraping platform allows Marketing Synergy to extract quality data into structured and consistent formats to match the variants of the products so as to maintain consistency.
Stay Up To Date on What Matters
"The website might have 10,000 different products on it and they may be adding 400 but taking off 400 each per week."
Data doesn't stand still every day. When new products get introduced, there will be a number of products taken off the shelf. In a highly competitive market, time matters. Marketing Synergy is always under pressure in keeping their database up-to-date while maintaining the product's accuracy.
Octoparse always makes sure data updates happens just in time. Octoparse has helped Marketing Synergy cross the quarter million updates threshold, where they began at 60,000 updates each week.
Octoparse is made for success
"Octoparse has been a really good support for us because we don't have a big IT department, we've been relying on you to help us solve problems."
—— Mike Coomer , Managing Director, Marketing Synergy Pty Ltd
From price tracking, product monitoring to database lookup, Octoparse's web scraping solution helps businesses leverage web data to the full extent.
The right data leads to sustainable growth!
We work closely with you to understand your data requirements and make sure we deliver exactly what you need.
Copyright © 2023 Octopus Data Inc. All Rights Reserved.