Appraising Property Value Easier with Web Scraping
Octoparse es una aplicación que no se necesita habilidades de programación. El uso de Octoparse es más gráfico, pues, a pesar de que uno no tenga conocimiento de codificación, es capaz de usarla. Esa facilidad de uso es la que hizo que dicidieramos quedarnos con Octoparse.


— Leonardo Martinez,
Director of Research Center, Colserauto S.A.
Colserauto is an expert with over 45-year appraisal experience in automotive service, specializing in additional services that make life easier when buying and selling cars in the greater Colombia area. With Octoparse, Colserauto collects publicly available data in which appraisers are free to analyze comparable car sales and other factors to determine a valuation in seconds.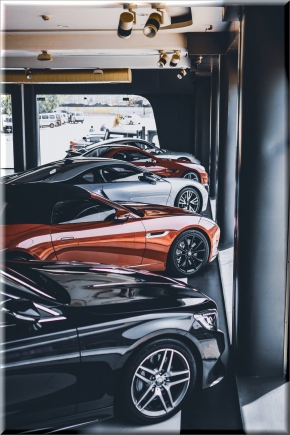 Before the introduction of the Octoparse, Colserauto invested a lengthy and laborious data collection process to understand the market, which directly impacts both the accuracy and the turnaround time when delivering appraisal reports.
Octoparse allows anyone in the Colserauto team to aggregate disparate property data at scale into exportable spreadsheets within clicks. Appraisers can understand the surrounding market and compare property values within a short timeframe effortlessly.
Revamp appraisal performance with ease
"Octoparse es un poco más gráfico, el ambiente, pues a pesar de que uno no tenga mucho conocimiento, es capaz de usarla. Con los tutoriales, aprendemos a usarla fácilmente. Esa facilidad de uso es la que hizo que dicidieramos quedarnos con Octoparse. "
Not everyone is equally equipped with programming knowledge. Being able to aggregate valuable information is crucial for appraisers to help their clients prepare comprehensive reports.
Octoparse helps Colserauto eliminate manual steps that make it much easier for anyone within the team to manage the sources and get raw data regardless of their technical abilities. Now, it takes only a few hours to generate a holistic view of the market with the click of a button.
Streamline reliable data at scale
"Cada mes extraemos 40 o 50 mil registros de datos de cada una de las tres páginas web. Después de extraerlos con Octoparse, los junto en Excel para luego trabajar con ellos."
Colserauto stands out from the crowd because they are weaponed with comprehensive, refreshing, and accurate vehicle data whenever they need.
Octoparse helps Colserauto retrieve over 50,000 data records each time from various marketplaces into structured spreadsheets on schedule. This ensures they have the latest updated data that enable their clients to make informed investment decisions.
"No sabíamos que contábamos con soporte en español y la revisión de tarea, me parece muy útil porque es mucho más fácil expresar el problema en el idioma propio. A veces, con el inglés, no está tan claro para la persona que recibe las dudas y tampoco para nosotros para escribir los problemas. Me parece excelente. "
Octoparse makes Colserauto feel homey as the multilingual support team works with them closely in Spanish. This allows their appraisers to quickly resolve any questions during the process without any language nor technical barriers.
Octoparse is made for success
Octoparse always pursues the highest degree of excellence in the web scraping industry. Commercial appraisal services can be laser-focused on gauging property values while we help you prepare the data you need in a timely fashion.
Learn more from our valued customers
Ecommerce data for product research and market analysis
The right data leads to sustainable growth!
We work closely with you to understand your data requirements and make sure we deliver exactly what you need.
Copyright © 2023 Octopus Data Inc. All Rights Reserved.